Free exhibition: open daily at Pembroke Lodge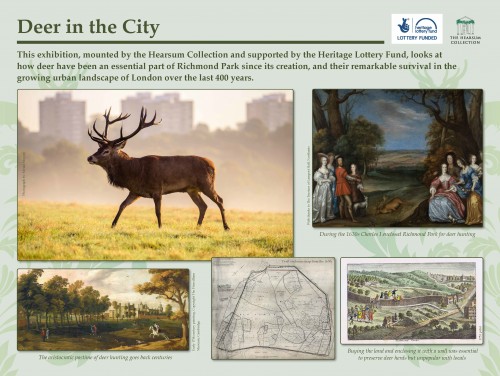 Although our Heritage Lottery Funded Deer in the City programme of activities has now come to an end, our free exhibition in the entrance hall to Pembroke Lodge, telling the history of deer in Richmond Park, remains open daily. An online version can be viewed here.
The exhibition explains how Richmond Park was created in the 17th century for deer hunting, and how these wild animals have survived here for nearly 400 years, while the urban settlement of London has expanded all around the Park. Historic images show how the deer have shaped the Park, while surviving threats from over-hunting, poaching, and disease.
The exhibition also looks at the deer today and how they, and the Park, can be protected for future generations to enjoy.