Free exhibition: open daily at Pembroke Lodge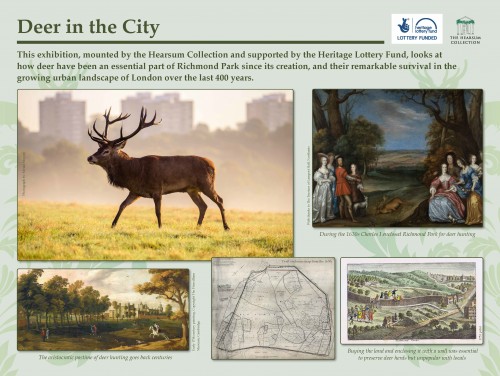 Part of our Heritage Lottery-funded exhibition, Deer in the City, is open daily by the gates to Pembroke Lodge. An online version of the full exhibition can be viewed here.
You can also see a selection of images from the collection inside the entrance hall of Pembroke Lodge.